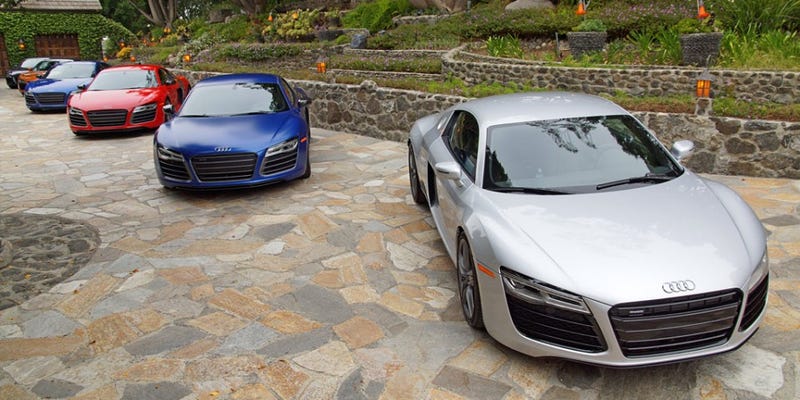 The automobile industry in India has seen a real surge in the last decade or so with a lot of luxury automakers coming out with some of the most premium models in the country which is something that we have not seen previously. Some of the biggest names including the likes of Audi, BMW, Bentley and Rolls Royce are no longer a rarity on Indian roads. Therefore we have come up with the list of top 5 luxury cars in India that are pretty heavy on the pocket as well.

1. Mercedes-Benz Maybach

Mercedes-Benz Maybach is one of the classiest vehicles that have created a different presence in the market as far as stature and reputation is concerned. Priced at Rs.5.5Crore, Mercedes-Benz Maybach has two versions dubbed as 57 and 62 which basically refer to the length of the car in meters being 5.7 meters and 6.2 meters respectively. With such high price it is no surprise that Maybach uses premium material for its construction including top quality leather, chrome and wood.

2. Bentley Azure

Bentley Azure is one of the most exclusive car models from the British automaker that has been owned mostly by Kings and Oil tycoons. Priced at Rs.3.5Crore, Bentley Azure comes loaded with a 5.9 litre engine that is mated to a 6 speed automatic transmission system. In return the engine generates 552hp touching a maximum speed of 317kmph.

3. Rolls Royce Phantom

With over 19 feet long, Rolls Royce Phantom is one of the most iconic cars and is a symbol of power and power and status. The Phantom even overtakes BMW 760Li in terms of length stretching for 2 feet more than the latter and features a 6.75 litre V12 engine that carves away 453bhp power.

4. Lamborghini Murcielago

Lamborghini is one of the most flamboyant brands in the world producing stunning cars and Lamborghini Murcielago is another beauty that is available in India at Rs.3 crore. Under the hood the car features a 6.5 litre 12 cylinder engine that generates 631bhp power at 8000rpm and attain a top speed of 340kmph. This powerful beast can cross the 100kmph mark in just 3.4 seconds.

5. Bentley Arnage

Bentley Arnage is one of the fastest cars in India with a top speed of 250kmph that races away via its 6.7 litre V8 turbocharged engine. The motor is mated to a 4 speed automatic transmission system and generates 400bhp power. Bentley Arnage is available only in the rear wheel drive option in India and beautifully designed with a crafty interior to match. Priced at Rs.2.25Crores, Bentley Arnage maintains exclusivity and is owned by those who love vintage automobiles.

6. Audi A8

If you want to buy Audi cars, India does have a lot to offer in modern times. Priced above Rs.70lakhs, Audi A8 is available in three variants and features the 3 litre Turbo Diesel V6 engine that carves away 228bhp power. There is a 4.2 litre V8 engine as well that delivers 345bhp power and a 6 litre W-12 motor that gives away 450bhp.